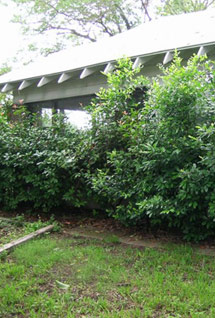 Renovations
Ten reasons to redesign an existing garden:
1. Children and mail carriers cut through your flower/shrub borders.
2. There is a trail worn into your lawn where grass won't grow.
3. People can't, or refuse to use your front door.
5. The views from your windows are unexciting.
7. No one likes to use the patio/deck/terrace.
9. The deer have decimated your plantings.